A More Vigilant TunnelBear
We're evolving TunnelBear into a ferocious protector of online privacy. Today, we're announcing we've made TunnelBears claws just a little bit bigger. It's a new OSX/PC feature we call "Vigilant" that is designed to keep your location and data private in the brief seconds while TunnelBear is connecting and reconnecting.

How is vigilant helpful?
It's a fact of life, WiFi connections drop. Maybe you are in a cafe, or moving from location to location or maybe just opened your laptop. When it happens, TunnelBear automatically reconnects as soon as you have internet again; but in the brief seconds while TunnelBear is reconnecting, you'll be using the internet without your furry protector.
Vigilant helps to protect you by blocking any unsecured traffic while TunnelBear is connecting.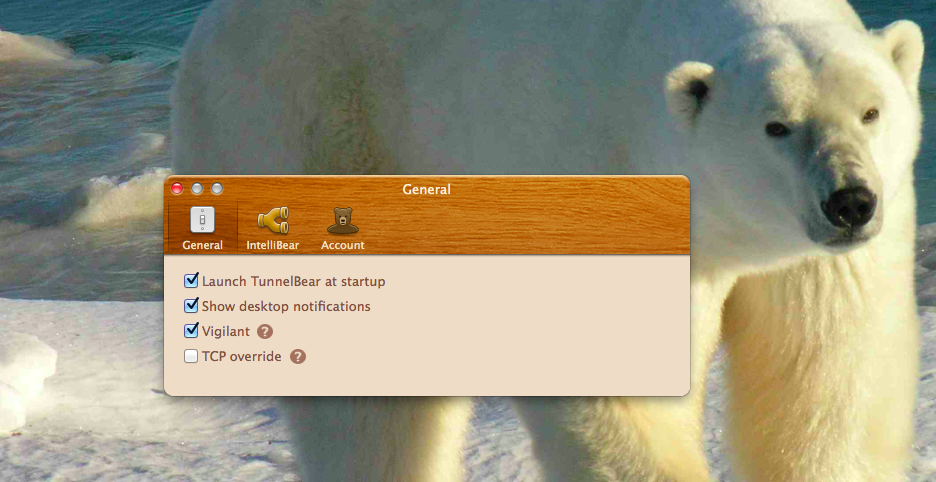 How do I use vigilant?
You can turn vigilant on from the "General" section of the preferences menu. When it's turned on, TunnelBear will make sure that no insecure data goes in or out of your computer while you're connecting to our network.
Vigilant joins maul trackers and closest tunnel as another tool for you to keep your location and browsing activities private while using the internet.
The Vigilant feature is live in the TunnelBear desktop apps on both Mac and PC. Download the latest version and let us know how it works for you!