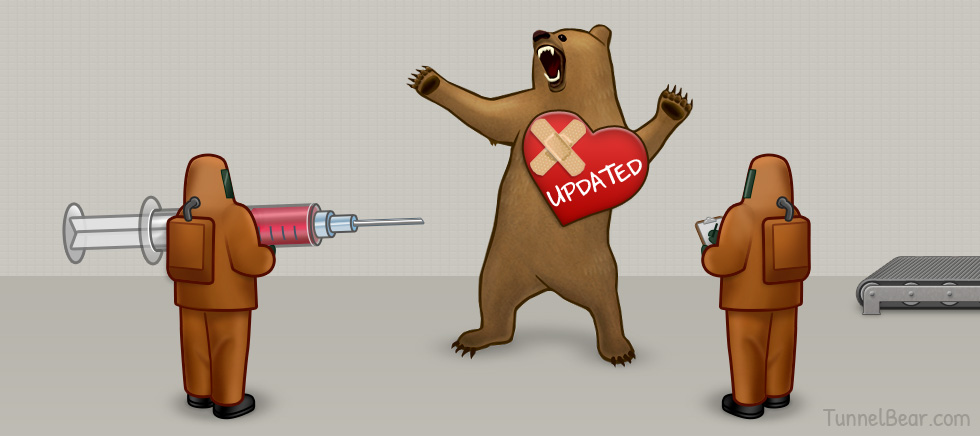 Heartbleed: Double-Check Your TunnelBear for Latest Version!
All TunnelBear applications automatically download and install updates. However, to ensure our users have eliminated even the most unlikely Heartbleed threat, we recommend double-checking and make sure you are running the latest version of our apps from (https://www.tunnelbear.com/download).
Versions listed below are protected:
2.2.19.0 (or later) – Windows
2.3.2 (or later) – OSX
1.0.0.60 (or later) – Android
Unaffected – iOS
To review TunnelBear's response to Heartlbleed, you can read our other blog post here.